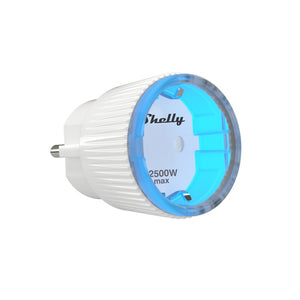 The Shelly Plug S is a very compact WiFi-operated plug with energy metering.
Control a wide range of home appliances and office equipment (lights, power lines, security systems, heating radiators, air conditioners, etc.)  from anywhere with the smallest WiFi-operated Plug. It allows you to manage electrical supplies with power up to 2300W (10A).
The Shelly Plug S integrates with the Zerofy app and shows electricity consumption and related CO2 emissions directly in the Zerofy app.